Sponsorships
---
Sponsorships are a great way to support CFMA, make your organization known, and connect with key decision-makers within our community. We offer opportunities to become a sponsor throughout the year at our various events or you can apply to become a Gold, Silver, or Bronze sponsor for the Colorado Chapter.
See Sponsorship details below.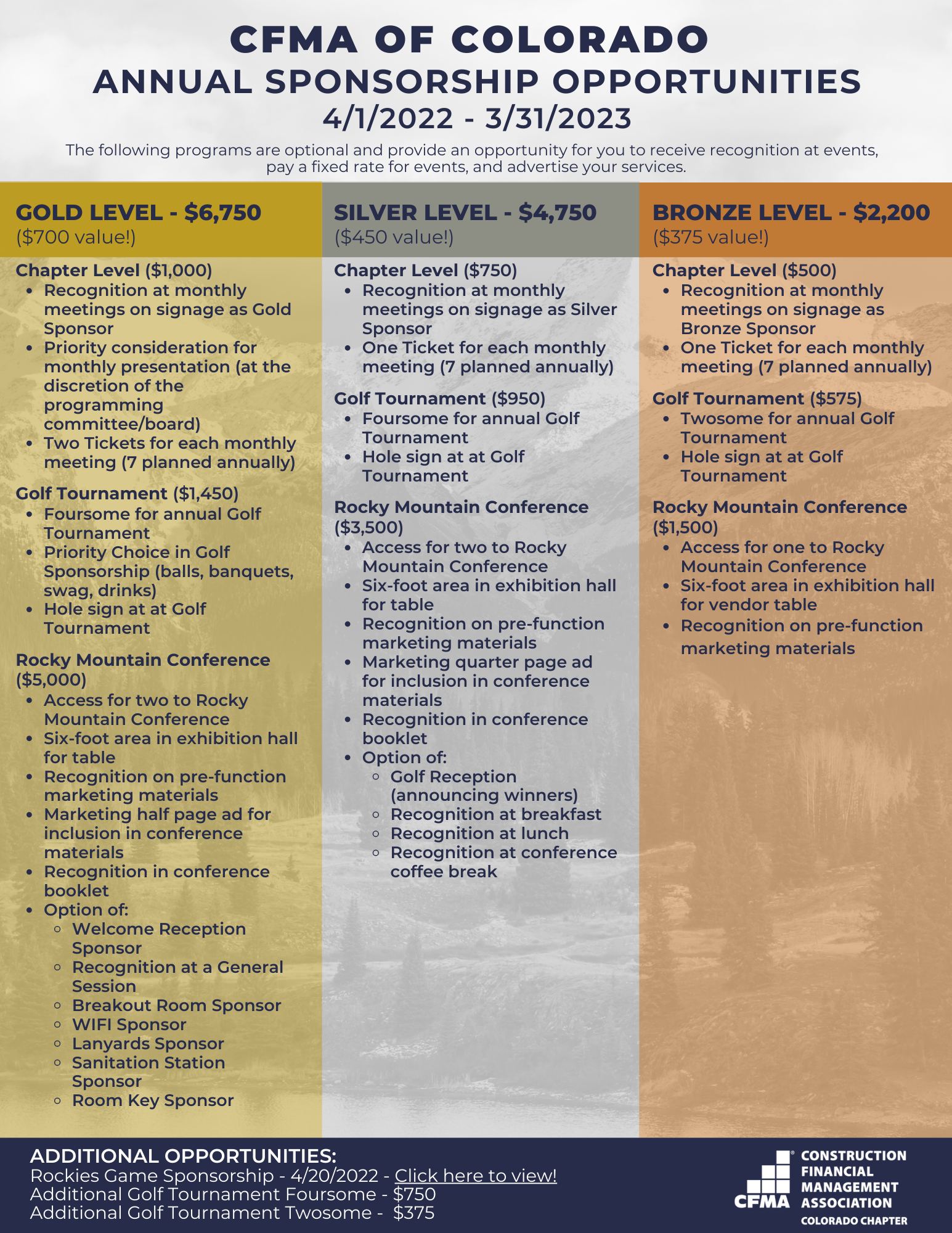 In addition to our Chapter sponsorships, there are opportunities to host our Warning Track Party Room event at the Rockies Game on April 20, 2022.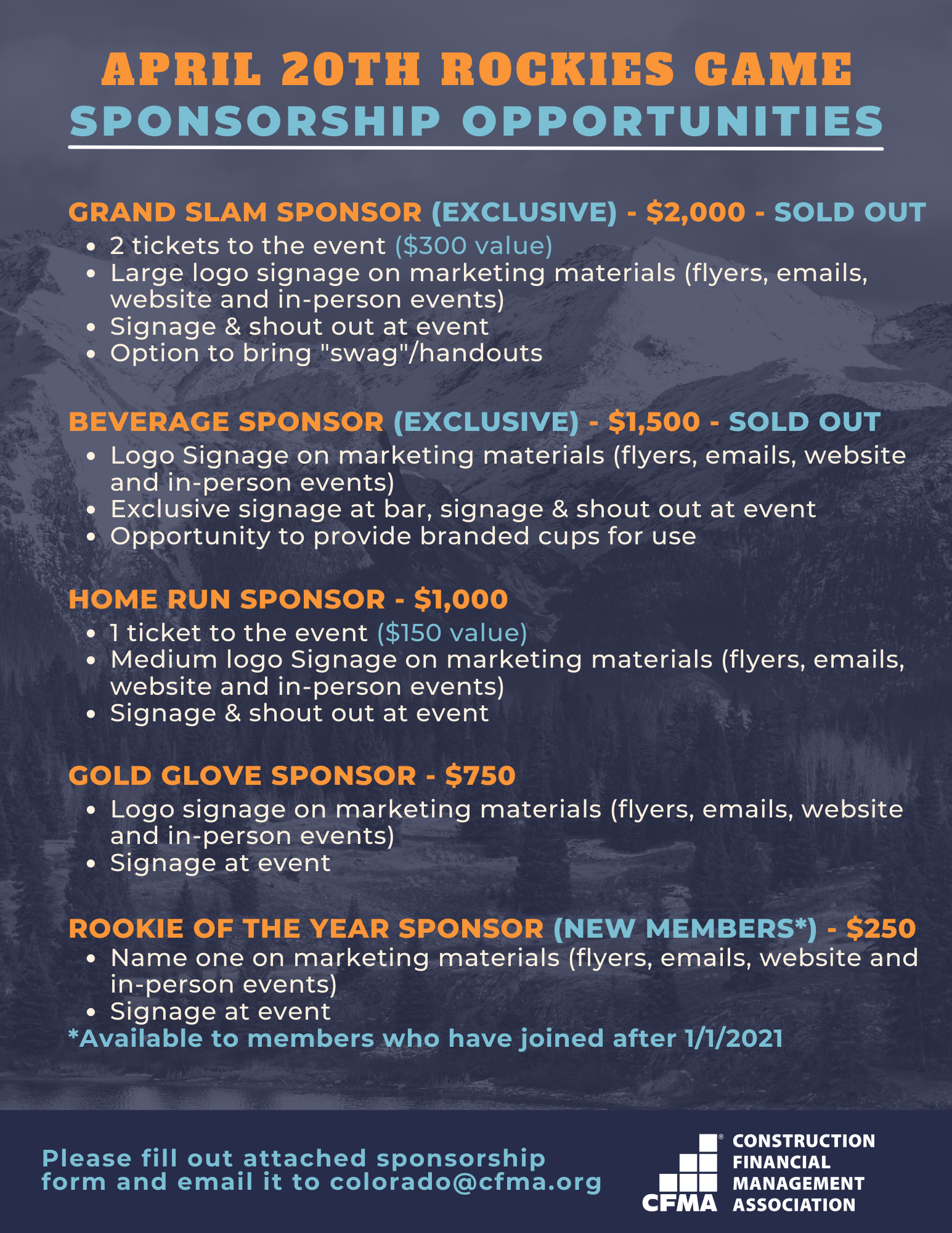 Download Sponsorship Agreement Form here.
If you have any questions or need additional information, you can email colorado@cfma.org or Greg Hottman at Gregory.Hottman@umb.com.