Sponsorships
---
Sponsorships are a great way to support CFMA, make your organization known, and connect with key decision-makers within our community. We offer opportunities to become a sponsor throughout the year at our various events or you can apply to become a Platinum, Gold, Silver, or Bronze sponsor for the Colorado Chapter.
See Sponsorship details below.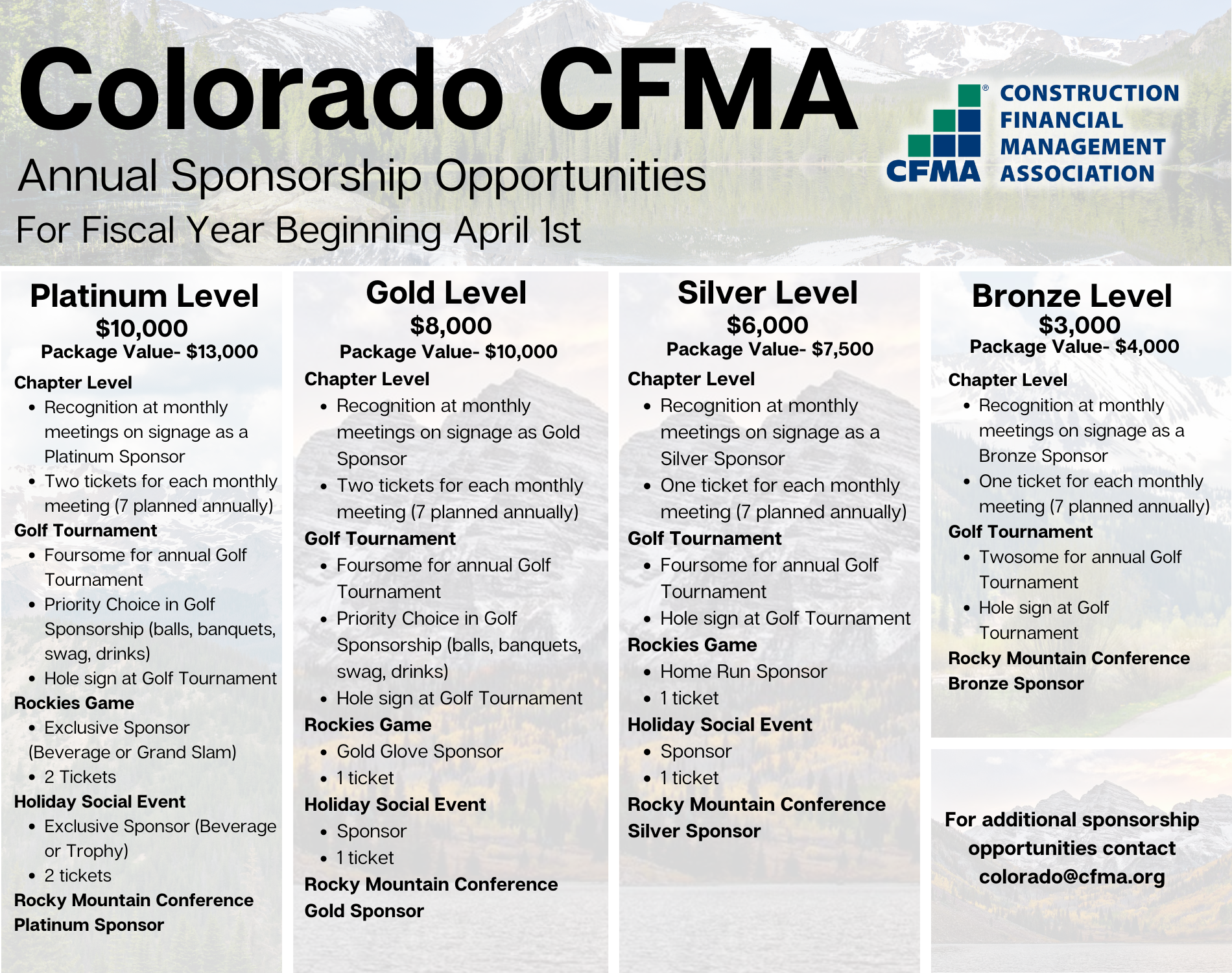 Click below to chose a sponsorship level
If you have any questions or need additional information, you can email colorado@cfma.org or Greg Hottman at Gregory.Hottman@umb.com.